About Company
Sescon Builders Pvt. Ltd. is a revolutionary emergence in the field of civil construction along with Mechanical, Electrical, Plumbing & Firefighting Services, based on ethics of professionalism and to create versatility in construction industry. Because of the Professional needs associated with the projects and construction management ,we are uniquely positioned to meet and exceed our client's expectations . Our client's schedule and budget goals guide the decision making process. All projects regardless of scope or scale, commence with responsive analysis followed by the use of appropriately chosen, field – proven project management techniques to ensure projects delivery success.
The company was formed in June 2011. The company was promoted by Mr. Atul Kumar Saxena and Mr. Sanjeev Srivastava who have vast experience of construction in various industrial , commercial & residential projects.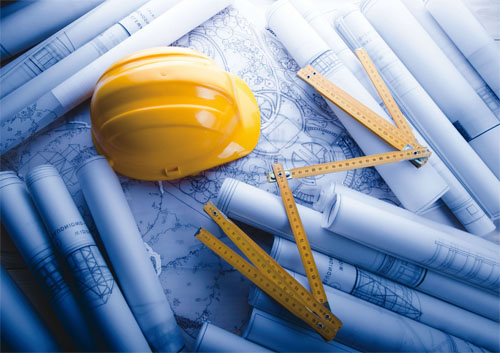 Our Mission
At Sescon Builders our mission is to deliver professional construction services based on quality craftsmanship in a timely manner. Committed to our mission we will create value for our customers through creativity, leadership, safety, reliability, and cost effectiveness above the , commercial, entertainment, education projects for our clients throughout India.
Sescon Builders strength lies in the quality and depth of our professional and technical capabilities. Comprehensive construction management services with established standards for managements, reporting and documentation coordinates the many aspects of complex construction projects. Form master planning through design and construction, Sescon Builders will focus the projects on client's goals. Implementation of customized planning and the assurance that the appropriate controls are in place. Time, cost and quality parameters will be tightly controlled.
In recognition to the policies and system adopted by the company Sescon Builders Pvt. Ltd. is also registered under standard ISO9001:2015(QMS)
Our Strength
Professional Management : At Sescon we strictly believe that in the present economy every business organization has to be professional in every minute activity that it does. Like droplets of water makes an ocean , every service delivered to our customers shall go along way in establishing ourselves as a professional organization
Commitment to Quality and Service Excellence : Today's customer are demanding and we value that very much. In fact this belief ensure that we remain committed to the quality and excellence service that we have promised to each of our customers.
Latest Machinery and Equipments : Sescon investment in machinery, equipments have always been in the latest technology available in the market, thereby being able to provide the state of the art quality in our construction.
Value Addition To Our Customer : Today's market is all about value addition and value creation . Customer satisfaction is what we believe in and thus ensure that each of our service add value to our customer .If our customers have stayed with us for so long, it is because they have seen value in our service.
Construction Management Services : Sescon provide a single source for total construction Management services. Whether the project calls for a construction manager, Sescon has the people, facilities and expertise to meet every need. No matter how challenging the project ,we will make the construction process easy. You will have an experienced, professional team on your side, from start to finish; making sure workmanship; materials and service meet your highest standards.
Main Highlights of the Company
Sescon is currently registered for Construction Works under 11 different states in India naming West Bengal, Orissa, Uttar Pradesh, Delhi, Haryana, Rajasthan, Gujarat, Maharashtra, Karnataka, Tamilnadu, Andhra Pradesh. Tamilnadu, Andhra Pradesh.
1. VAST EXPERIENCE OF WORKING WITH Japanese general contractors namely (HPT,SMCC,MAEDA,TAKENAKA)
2. VAST EXPERIENCE OF WORKING FOR SUGAR MILLS,CHEMICAL FACTORIES AND STEEL PLANTS.
3. STANDARD TAKING UP TURNKEY PROJECTS ALONG WITH PRE-ENGINEERED BUILDING AND SHEETING WORKS.
4. HAVE STARTED TAKING UP SMALL ELECTRICAL JOBS WITH IN HOUSE COMPANY ASSOCIATES
5. IN HOUSE TOOLS AND TACKLES AND HAVE IN HOUSE ADVANCED FLOORING MACHINE(RIDE ON MACHINE) TO EXECUTE AN AREA OF 500 SQM PER DAY
Progress Chart
| Financial Year | Turn Over in Million(INR) |
| --- | --- |
| 2011-2012 | 11.80 |
| 2012-2013 | 820.00 |
| 2013-2014 | 1,010.00 |
| 2014-2015 | 1250.00 |
| 2015-2016 | 1,420.00 |
| 2016-2017 | 1,560.00 |
| 2017-2018 | 1,610.00 |
| 2018-2019 | 2,240.00 |
| 2019-2020 | 2,300.00 (Projected) |
Equipment Tool and Plant
| Sl. No. | Materials | Unit | Quantity |
| --- | --- | --- | --- |
| 1 | Concrete Batching Plant of Capacity 30 Cum/Hour | Nos | 6 |
| 2 | Concrete Mini Batching Plant RM 800 | Nos | 15 |
| 3 | Transit Mixture | Nos | 10 |
| 4 | J.C.B. Excavator | Nos | 4 |
| 5 | Concrete Pump | Nos | 4 |
| 6 | Tractor with Trolley | Nos | 8 |
| 7 | Mixer Machine | Nos | 25 |
| 8 | D.G. Set | Nos | 25 |
| 9 | Piling Equipment | Nos | 8 |
| 10 | Cube Testing Machine | Nos | 20 |
| 11 | Earth Compactor | Nos | 50 |
| 12 | Vacuum Dewatering Machine | Nos | 25 |
| 13 | Total Station | Nos | 10 |
| 14 | Leveling Instrument | Nos | 30 |
| 15 | Steel Scaffolding Material | MT | 2500 |
| 16 | Vehicle | Nos | 30 |
| 17 | Vibratory Roller | Nos | 6 |
| 18 | Cement Silo of 100MT Capacity | Nos | 4 |
| 19 | Ride On Floater | Nos | 4 |
| 20 | Concrete Screed Beam of 6.0 Meter Span | Nos | 2 |
| 21 | Electrical Multi Meter | Nos | 2 |
| 22 | Electrical Insulation Resistance Tester | Nos | 2 |
| 23 | Electrical Earth Resistance Tester | Nos | 2 |
| 24 | Welding Machines | Nos | 4 |
| 25 | Temporary Power Panels 63A | Nos | 16 |
| 26 | Rolling Tower | Nos | 2 |
| 27 | Night Light Tower | Nos | 2 |
| 28 | Core Cutting Machine | Nos | 1 |
| 29 | Grinding Machine | Nos | 4 |
| 30 | Cutting Machine | Nos | 4 |